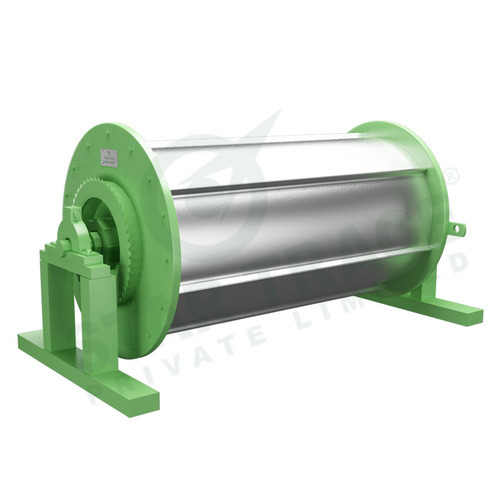 Rare Earth Magnetic Drums
Product Code : STREMD 01
Product Description
Being one of the most reputed companies of India, we are committed to offer our clients a superior range of Rare Earth Magnetic Drums. These drums are used for continuous removal of ferrous metals from mineral, refractory, food product, glass, slag, plastic, leather and ore. Our Rare Earth Magnetic Drums are designed by a team of qualified engineers using premium grade materials. Our magnetic drums are offered to the clients at affordable prices.
Features:
Wear resistant non-magnetic drum skin
These are compact in design, thus require less space in the workshop
Simple operation, hassle free service life and highly durable
Further Details:
Rare Earth Magnetic Drums
Rare Earth Magnetic Drum
are always used in applications where there is a throughput of material to be processed and where there is a need to extract ferrous particles or metal parts from the stream. Rare Earth Magnetic Drum are available in a wide range of sizes and magnetic force to suit the specific requirements of customers and can either have an internal ferrite magnet system or rare earth magnet system depending on the application.
Rare Earth Magnetic Drums Specifications :
Half magnet
Continuous working
Ferrite and rare earth system available
Ferrous materials recovering or removing