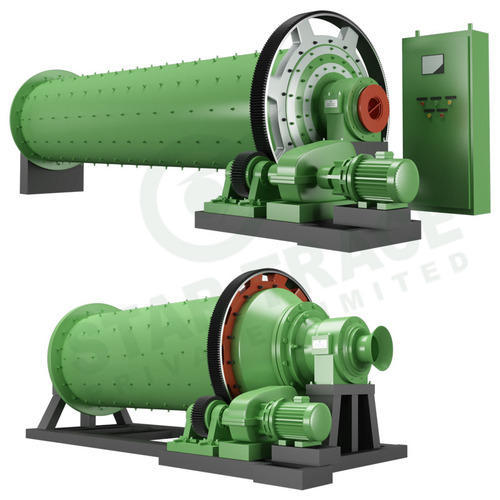 Power Saving Ball Mill
Product Code : STPSBM 01
Product Description
We have technically qualified and efficient workforce, who support us in manufacturing and supplying Power Saving Ball Mill. The mill is used in cement, metallurgical, chemical and mining industries for grinding various ores and other materials. We manufacture the mill under the firm direction of the expert professionals, using best quality materials. Our Power Saving Ball Mill is a horizontal cylindrical rotating device, offered at the cost effective prices.
Features:
Can be divided into dry and wet grinding methods

The machine is with stable and reliable working condition

Robust structure, simple operation and less power consumption

Further Details

Power Saving Ball mill
for grinding various ores and other materials, are widely used in mineral processing, building materials and chemical industry can be divided into dry and wet grinding methods. According to different ways of discharge can be divided into two kinds of lattice type and overflow.
Mill purpose and scope :
Power Saving Ball Mills
is the material to be broken, and then to smash the key equipment. It is widely used in cement, silicate products, new building materials, refractory materials, fertilizer, black and non-ferrous metals and glass ceramics and other production industries of all kinds of ores and other grind-able materials can be dry or wet grinding.

Mill Working Principle :
The
Power Saving Ball Mills
is a horizontal cylindrical rotating device, outer gear, the two positions, lattice-type ball mill. Material from the feed device into the compound evenly into the air shaft spiral mill first warehouse, the warehouse there are ladder liner or corrugated liner, built with different specifications steel ball, rotating cylinder produces centrifugal force to the ball a certain height After the fall, have severe impact on the material and abrasive. Coarse material in the first position, after single-compartment plate into the second warehouse, warehouse lined with flat lining, steel ball, the material to further grinding. Powder through the discharge grate plate to complete the grinding operation.
Power Saving Ball Mill
is grinding equipment in a can grind the ore to the required fineness, especially millimeter-level rock, coal and any other hard material most commonly used. Grinding is crushing process continues, as in the processing operations, the main task is to finely ground ore into useful components to achieve complete separation or basic monomer separation. More types of grinding machines, but the metal mines generally use a ball mill and rod mill.