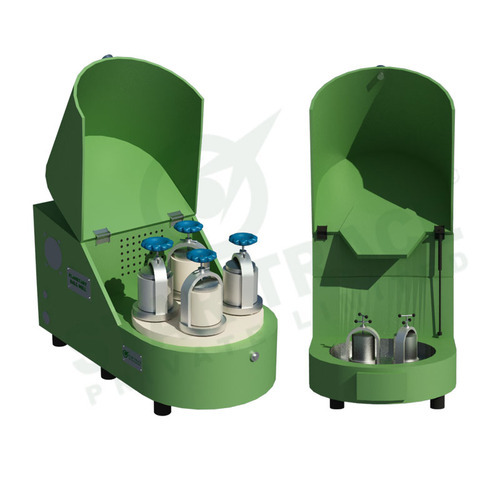 Planetary Ball Mill
Product Code : STPBM 01
Product Description
We have been marked down as a noted organization, engaged in manufacturing and supplying Planetary Ball Mill. The mill is ideal for wet or dry grinding application in food, pharmaceutical and chemical industries. We manufacture the mill under the firm guidance of the expert professionals, using high quality materials. Available with multiple grinding modes, our Planetary Ball Mill is best known for high uniformity and excellent repeatability.
Features:
Fast rotational speed, high efficiency and fine granularity

The bottom of the mills is equipped with rubber pads for protection of the floor from scratches

Mixes samples in high speed movement
Item Code: STPM-04Planetary Ball Mill
has four/two/single ball grinding jars installed on one turn plate (SUN DISC). When the turn plate rotates, the grinding jar axis makes planetary movements and the balls in the grinding jars grinds and mixes samples in high speed movement. The product can ground and blend various products of different materials and granularity with dry or wet methods. Minimum granularity of grinded products can be as small as 0.1 micron (i.e. 1.0×10-4mm).