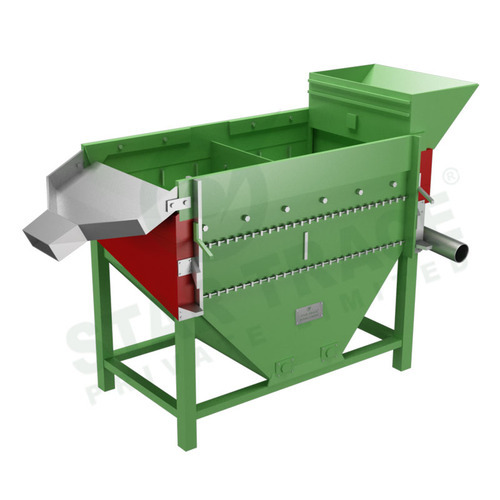 Mineral Jig
Product Code : STMJ 01
Product Description
From the day of our inception, we have been engaged in providing our clients with the advanced quality Mineral Jig. For ensuring excellent metal recycling activities, these jigs are recommended as the best and innovative solution. These jigs are precisely integrated with the durable and robust recycling cylinder that can be easily placed anywhere and operates easily. In the various dressing systems, Mineral Jig can separate the minerals from small to large sizes.
Features:
Improves recovery rate and separation ability
Integrated with the adjustable frequency and stroke
It lets the heavy particles down in the slurry by reducing the suction action
Further Details:

we are one of the leading project suppliers for
mineral jig
and we work closely with our customers to fulfill their specific needs for a customized packaged solution. specialized in the fabrication of these machines for 25 years and this enables us to be in a leading position in the field of mineral jig & equipment.
star trace
mineral jig,
the metal recyling equipments belongs to double rows eight chamber side plug-fuse type. it takes advantage of water as medium, and separates according to the proportion of the gangue minerals (density).
this facility can separate range from large size to small size in different dressing systems, as the working face of jig is trapezoid, each slot can independent control, it has the a dvantage of wide scope in recover, large capacity of treatment, continuous work.

Mineral Jig specifications :
1) large treatment capacity
2) water-recycling & energy-saving
3) seaworthy & durable
4) easy operation
Mineral Jig application :
widely used in the metal gravity separation, like tungsten, tin, gulch-gold, iron, manganese and iron brown, pyrite, mercury, titanium, antimony, lead, tantalum, niobium, etc, and all kinds of metal smelting slag metal recycling dressing.