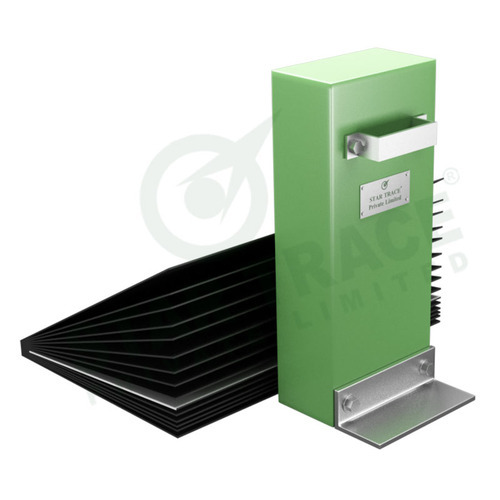 Magnetic Sheet Fanner
Product Code : STMSF 01
Product Description
We are the leading entity in the industry, engaged in manufacturing and exporting Magnetic Sheet Fanner. We make available these equipments in different varieties as customized sizes, mounting and extra power models. Specially engineered for cutting down the cost and ensuring safety while tacking steel sheets, these equipments are manufactured using best grade raw materials. In the market, this Magnetic Sheet Fanner is available at affordable price.
Features
This equipment is permanently magnetized
Available with non- corrosive enclosure for protection against outside adverse effects
Designed with durable welded body
Generates high quality constant powerful magnetic field that automatically separates the sheets
Further Details

Magnetic Sheet Fanner :
star trace magnetic sheet fanners are designed to cut down cost and redouble safety when these tacking steel sheet stock. our high quality constant powerful magnetic field automatically separates the sheets. as fast as the top sheet is removed, the next sheet instantly moves up. the operator quickly, safely and successfully handles one sheet at a time–no longer is prying of sticky, oily, pre-finished or polished sheets necessary. also eliminated are die damaging due to double sheets.
Magnetic Sheet Fanner Benefits :
Permanent magnetized
Convenient cary handle
Durable welded construction
Non-corrosive enclosure
Magnetic Sheet Fanners Options :
Custom sizes
Mounting options
Extra power models