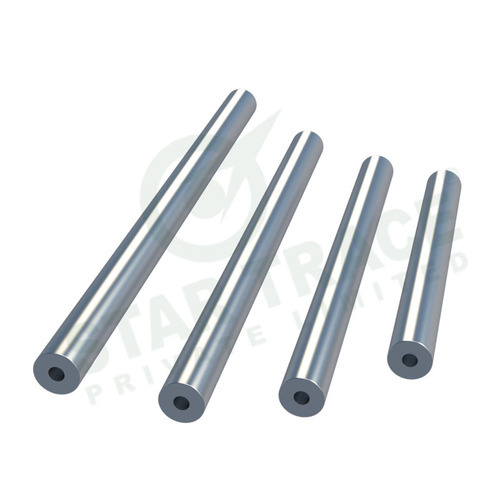 Magnetic Rod
Product Code : STMR 01
Product Description
Being a quality centric entity, we are dedicated for manufacturing and supplying our clients a premium range of Magnetic Rod. These rods are made from top quality sintered neodymium-iron-boron at our state of the art machining facility. Our Magnetic Rod is largely used in magnetic separators, AC, DC, servo motors and security systems. To meet the diverse needs of the clients, we offer these rods in various lengths and diameters to opt from.
Features:
Sturdy design, easy installation and less maintenance
Stringently quality checked on the parameters of durability and service before the final dispatch
Capable of offering optimum performance in adverse condition
Further Details:
Magnetic Rod

Magnetic Rod
are used in Textile Blow-room lines for seperation of Tramp Iron like Ring Travellers, Nut-Bolts, bale straps from cotton in the blow-room operations.
Generally fitted on conveyor lattice prior to calendering operation thereby preventing the chances of fire. Also reduce the down time by protecting calendering rolls, beater spikes, carding Teeth. Available in various diameters and lengths to suit existing machinery.
Magnetic Rods Materials :
Sintered neodymium-iron-boron
Magnetic Rod Technology :
Strip casting and HDDR
Magnetic Rod Properties :
High coercive force, the
Max operation temp is up to 240 degree centigrade or 380 curie temperature.

Magnetic Rods Shapes :
Rod neodymium magnet
Magnetic Rod Coatings :
Ni, Zn, gold, copper, epoxy, passivation, phosphorization, parylene or custom
Magnetic Rods Application :
AC, DC, servo motors (with segment magnets).
Speaker parts (with ring magnet).
Sensors part
Magnetic coupling(with segment magnets)
Magnetic chuck (with big blocks magnet)
Security systems
Magnetic separators
Filters
Brush-less motor.