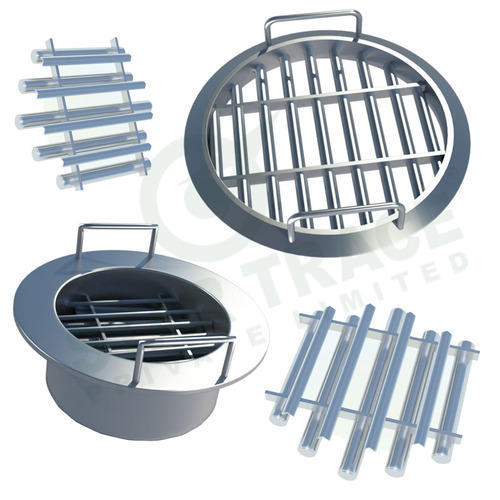 Magnetic Grate
Product Code : STMG 01
Product Description
Backed by a sound & modern technology set up, we are manufacturing and exporting a premium range of Magnetic Grate. These grates are placed directly in the product stream for removing iron impurities from water and acids. In addition, our Magnetic Grate reserves product purity by removing small particles of magnetic scale, rust and fine iron contamination. We can also customize these grates as per the needs of the clients.

Features:
Designed under the strict observation of veteran engineers using top quality materials
Optimum performance, less maintenance and noise free operation
Easy to clean design with low profile housings
Further Details:
Magnetic Grate
Magnet tube are equipped with powerful ferrite magnets or high energy Neodymium iron boron (NdFeB) magnets, which build up a strong and dense magnetic field around the extent, and the construction has a high degree of corrosion resistance. As a result, your equipment and facilities will be safe and sound, and your products will be safe for consumption, for normal filter bars equipped with NdFeB magnets.

Gauss Level : The magnetic field strength can reach at a surface gauss level 3000-12000 Gs.

Magnetic Grate Specifications : According to customer's request.

Magnetic Grate Application : Water treatment, chemical industry, food industry, recycling industry, pharmaceutical industry, other liquid (hydro-material) separation application.