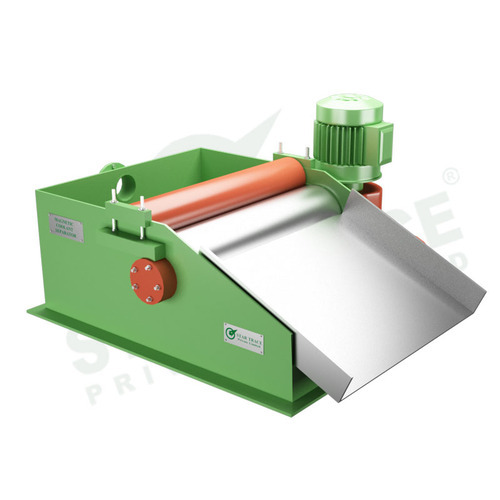 Magnetic Coolant Separator
Product Code : STMCS 01
Product Description
Over the years, we have been able to win the creditability of clients by offering an exclusive range of Magnetic Coolant Separator. We employ ultra modern techniques and quality approved materials to manufacture these separators in accordance with industry set norms and standards. Our Magnetic Coolant Separator is installed in automotive, engineering, electrical, chemical, coal and fertilizer industries for the removal of iron chips from the milling or grinding liquid.
Features:
Easy to install and operate
For efficient and hassle free removal of irons, it is built with stainless steel housing
Compact structure, simple operation and less power consumption
Further Details:

Magnetic Coolant Separator specialized in manufacturing a wide range of Coolant filtration systems. A team of committed professionals with more than one decade of experience are available, who have designed, developed and supplied filters to various industries. Star trace filters are working in different industries like engineering, auto-mobile, bearings, spindles, textile machinery rolling mills, wire drawing etc. , the filters have been supplied to both indigenous and imported machines and also used as original fitments by many machine tool builders. The company has wide range of standard models to choose from and special / larger system can be designed and supplied as per requirement and application.

Magnetic Coolant Separators Application :
Magnetic filter are suitable for cylindrical, centre-less, surface & internal grinding machines, thread grinders, honing machines, rolling mills etc.,
It is also used as a pre-filter along with other types of coolant filters like paper band or hydro cyclone filters. The unit can be fitted on existing.

Magnetic Coolant Separator Construction & Working Principle :
Magnetic filter consists of powerful magnetic drum driven by double reduction worm geared motor. The contaminated coolant from the machine is passed is through the gap between the drum and the body. The dust particles are attracted by the drum and a rubber roller squeezes the swart which is scrapped off by a scrapper plate. The clean coolant is collected is the coolant tank for recirculation to the machine.

Magnetic Coolant Separators Advantages :

Removes ferrous particles from coolants
Improves surface finish on components
Increases coolant life & wheel life
Frequent cleaning of coolant tank is avoided
Can be used as a pre-filter for other filtration systems