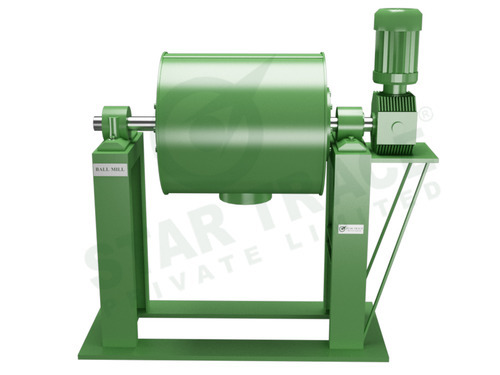 Laboratory Ball Mill
Product Code : STLBM 02
Product Description
Incepted in the year 1991, our organization is well known as a leading manufacturer and supplier of Laboratory Ball Mill. The mill is used for grinding minerals and other bulk materials. At our sophisticated production plant, we utilize best quality materials to manufacture the mill. Coated with anti corrosive materials, the Laboratory Ball Mill is mounted on a mild steel frame.
Features:
It is a laboratory equipment for mineral processing as well as sample preparation

Feeding size and output sizes can be made according to different needs

The mill has high grinding efficiency and consumes less power

Further Details

Laboratory Ball Mill Working Principle :Laboratory Ball Mill Consists
of cylindrical shell rotating on a horizontal axis mounted on a sturdy mild steel frame. The ball mill shell is designed to withstand the rotational load of the mill charged with the grinding medium and the material to be processed. Openings are provided through which the grinding medium and the material to be processed are loaded and discharged. The Mill is driven by motor coupled to the reduction gear box with chain and Sprocket arrangement.