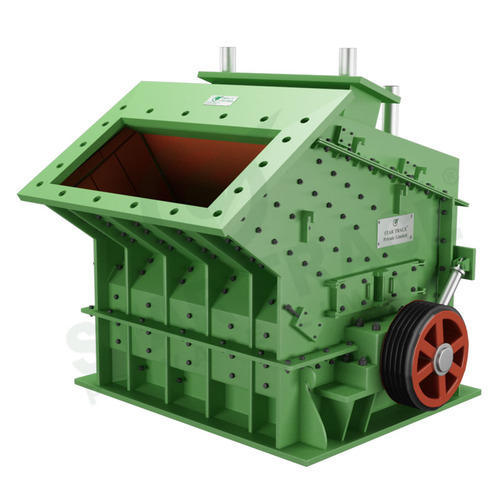 Impact Crusher
Product Code : STIMC 01
Product Description
Banking on our vast industry experience, we have been able to manufacture, supply and export Impact Crusher. Suitable for processing sides of various coarse, medium and fine materials, our offered crushers are demanded by our customers. Known for its features like high tensile strength, longer working life, high performance and minimal maintenance, our offered Impact Crusher is widely appreciated. Post-production, these crushers are checked thoroughly on various parameters to ensure flawlessness.

Applications:

Water and electricity

Gravel and aggregates production

Crushing and other industries

Highway

Artificial sand
Other details:
Impact Crusher is suitable for processing side not exceeding 500mm, the compressive strength less than 350 mpa various coarse, medium and fine materials (granite, limestone, concrete, etc.), widely used in water and electricity, highway, artificial sand and gravel and aggregates, gravel production, crushing and other industries.
Impact Crushers is a senior road surface and hydro power construction with aggregate ideal processing equipment, with its excellent performance and good performance in highway construction, hydraulic engineering and architectural gravel processing and other fields with a wide range of applications. Impact Crushers is a new high-efficiency crushing equipment, which is characterized by small size, simple structure, large crushing ratio, low energy consumption, large capacity, uniform particle size, and selective crushing effect, is very promising devices.

Impact Crusher Advantage :
Simple structure, small size, light weight, large capacity, so the production cost is low. inlet large, high crushing chamber adapted material hardness ore crushing along the joint plane, so less power consumption, high efficiency large crushing ratio, up to 40, so you can simplify the crushing process, can make two or three stage crushing become a broken, reduce plant equipment costs; the back plate and the board hammer gap can be easily adjusted, effective control of the particle size, particle shape high chrome plate hammer, impact resistance, abrasion resistance, impact force; key less access, easy maintenance, economical and reliable; crushing full-featured, high productivity, little mechanical wear, high overall efficiency; a selective crushing effect, and more uniform particle size of crushed product, the majority of the cube shaped pebbles. for bridge construction, high-speed road, port, airport construction has a wide application.