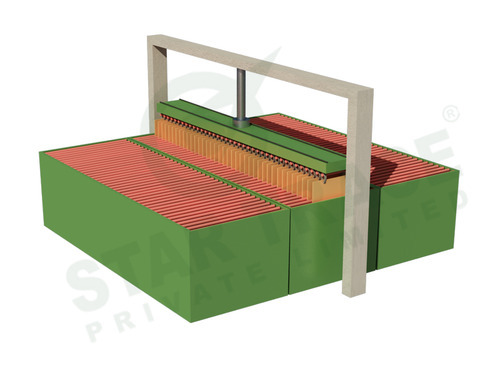 Electrowinnings for Gold
Product Code : STEWG 01
Product Description
Enriched with high-tech infrastructural amenities, we are capable of manufacturing and exporting the Electrowinnings for Gold. These equipments represent the electrodeposition of processed metals present in their ores. All our equipments are well equipped with highly functional components that are sourced from reliable vendors of the market. We examine the Electrowinnings for Gold on longevity and functionality parameters to ensure flawlessness.
Features:
Well known for their high efficiency and low maintenance
Robust design makes these reliable and long lasting
Accessible in different capacities and specifications as per clients' placed orders
Further Details:

Electro-winnings for Gold
also called electro-extraction, is the electro-deposition of metals from their ores that have been put in solution or liquefied. In
Electrowinning for Gold
, a current is passed from an inert anode through a liquid leach solution containing the metal. So that the metal is extracted as it is deposited in an electroplating process onto the cathode. In electrorefining, the anodes consist of unrefined impure metal and as the current passes through the acidic electrolyte. The anodes are corroded into the solution so that the electroplating process deposits refined pure metal onto the cathodes.