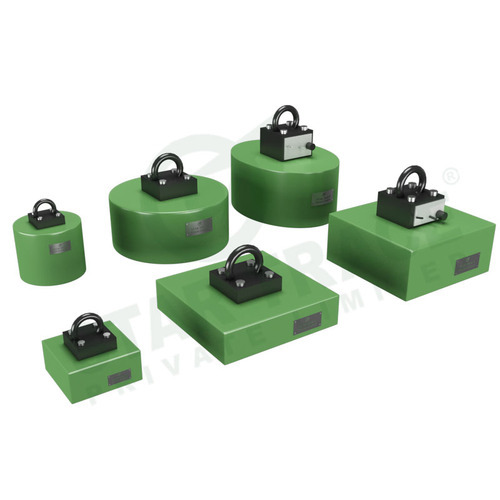 Electromagnetic Lifter
Product Code : STEML 01
Product Description
We have established ourselves as the market leading manufacturer and supplier of Electromagnetic Lifter. These devices use electric & magnetic physical quantity to lift heavy goods like cast ingot, steel ball & pig iron parts in metallurgy, mine, machinery, ship building and transportation sectors. Our Electromagnetic Lifter is carefully designed from premium quality materials at our state of the art machining facility, in-sync with the globally laid quality standards. We can also customize these products as per the exact needs of the clients.
Features:
High lifting capacity, abrasion resistance and less maintenance
Offered in quality packaging to avoid damage during transport
Easy to operate and increase work efficiency
Further Details:
it can also be used as electromagnetic manipulator, magnetic force centring, bar length fixing and so on in some fields,as the attached materials are diverse,the electromagnet structure, magnetic circuit and manufacturing process are also different,so there are many series of strong targeted products.

Electromagnetic Lifters Applications :
For cast ingot,steel ball,pig iron,machine chip.
For various kinds of steel scraps,return scraps,cropping,baling scraps and etc.in foundry factories.
For iron powder in coal washery.
For removing large size of iron at initial step.
Suitable for transferring cast ingots, steel balls, metal and steel scraps.
The electromagnetic lifter can be fitted on excavator or crane.

Electromagnetic Lifters Features :
The protection plate for coil adopts abrasion-resisting and shockproof rolling high-manganese steel.
The electromagnet is dealt with special technology, thus insulation grade can be up to grade f.
Coils of magnets are made of aluminium (flat aluminium wire covered by double spun glass) or cooper.
High lifting capacity, light self-weight.
Low power consumption, long service life.