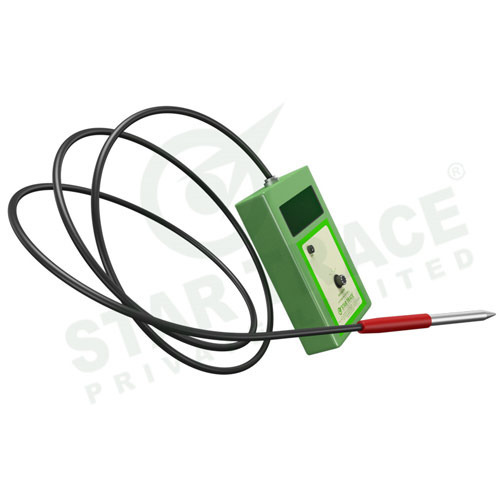 Digital Gauss Meter
Product Code : STDGM 01
Product Description
Incepted in the year 191, we have grown on to become a leading manufacturer of Digital Gauss Meter. These devices are used for measuring the flux density of magnetic and electromagnetic components like relays, DC motors and magnets. Our Digital Gauss Meter is precisely made from best quality materials that are sourced from reliable vendors. In addition, we offer these devices in qualitative packaging to avoid damage during transportation.
Features:
It is applicable for online production testing
Easy to operate and very less in maintenance
Well known for accurate measurements and great functionality
Further Details:

This hand held digital instrument is precision engineered and features Hall probe and high resolution digital display for easy reading. It offers easy controls that are mounted on front panel and has immaculate and lightweight plastic cabinet for easy portability.

Digital Gauss Meter Features :

Sturdy construction
High degree of accuracy
Light weight design

Digital Gauss Meter Specifications :

Range full scale: 0 to 2 and 0 to 20 Kilo gauss
Accuracy: ± 1 % full scale + one digit of the 2 K gauss range
Gauss accuracy: ± 2 % full scale + one digit of the 20 K gauss range
Resolution: 0.1 % of full scale
Visual display: 3 ½ Digit LED DPM
Power: 9 Volt DC battery operate
Size & weight: 180 mm x 40 mm x 100 mm and 1 kg approx
Range: + 2% Full scale + one digital of the 20 k

Digital Gauss Meters Other Models :
Battery operated
Hand-held gauss meter
A.C. field gauss meter
Low field gauss meter

Digital Gauss Meter Note :

Technical data and specification subject to change
Special Hand-Held Gauss Meter can be made on request, Please send us their technical data and application, required for our engineers to provide