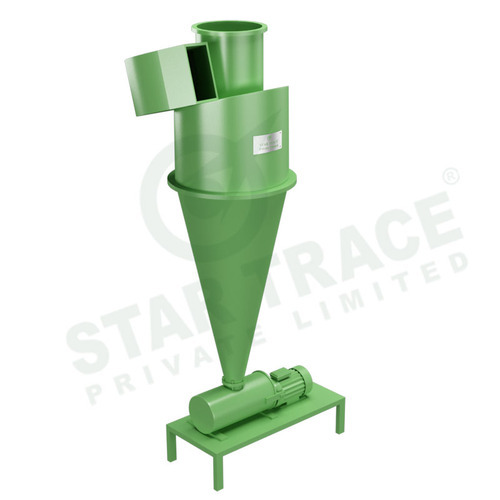 Cyclone Dust Collector
Product Code : STCDC 01
Product Description
Ensuring a streamlined coordination with clients and vendors, our team is capable of manufacturing and exporting a large array of Cyclone Dust Collector. We have an advanced range of collectors that is used for the separation of solid-gas substances. These also separate dust powder from present air stream by specifically applying the centrifugal force. Our array of Cyclone Dust Collector is widely applicable in fireproof materials, mines metallurgy, coal/chemical industry, building materials and power industry.
Features:
Solve a wide range of dust collection issues
Heavy duty construction enhances its functional life
It has removable section assisting in easy replacement
Further Details:

Cyclone Dust Collector is a dry gas-solid separator device that separates dust powder from air stream by using centrifugal force generated by revolving dust air.
Cyclone dust collector is easy in structure and manufacturing and low in cost and running cost. it has high filtering efficiency for coarse dust particles that have a diameter more than 5 μm,but it has low filtering efficiency for fine dust particles that have a diameter less than 5 μm(especially fine dust particles with low density). so cyclone dust collector is often used for preliminary treatment on coarse dust powder purification or multi-stage purification.
Cyclone dust collector is applicable to common dust removing and material recovery from industrial waste gas in general industries,not applicable to sticky dust.

Cyclone Dust Collector Application :
Mines metallurgy fireproof materials building materials coal chemical industry power industry

Cyclone Dust Collector Features :
Simple in structure, easy in maintenance low in cost, long service life good separation effect for coarse dust particles preliminary treatment for multi-stage dust removing