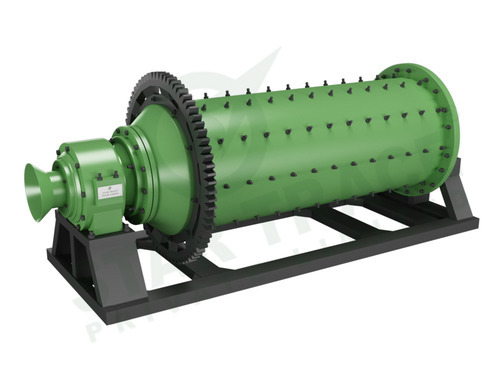 Ball Mill for Gold
Product Code : STBMG 01
Product Description
Across the industry, we are considered as one of the foremost manufacturers and suppliers of Ball Mill for Gold. These powerful mills are extensively used in gold, platinum and copper mines for perfect grinding. Our mills are highly powerful and hence widely demanded among metal mining industries. Further, our clients can have the array of Ball Mill for Gold in various specifications and capacities as per application need.
Features:
It helps in crushing the materials into usable sizes
The mill is efficiently operated by applying mechanical forces
It has a rotating cylinder that grinds the metal with the help of steel grinding balls
Further Details:

A
Ball Mill for Gold
a type of grinder is a cylindrical device used in grinding (or mixing) materials like ores, chemicals, ceramic raw materials and paints.
Ball Mills for Gold
rotate around a horizontal axis, partially filled with the material to be ground plus the grinding medium. Different materials are used as media, including ceramic balls, flint pebbles and stainless steel balls. An internal cascading effect reduces the material to a fine powder.Industrial ball mills can operate continuously fed at one end and discharged at the other end. Large to medium-sized
ball mills for gold
are mechanically rotated on their axis but small ones normally consist of a cylindrical capped container that sits on two drive shafts (pulleys and belts are used to transmit rotary motion).